WG2 focuses on the detection system, comprising the detection path and its detector(s), and how it measures the signal from the sample.
Members of WG2 aim to standardize the characterization of the detection system performance and create standard procedures for monitoring it over time, thereby revealing performance issues that could affect data reproducibility. Therefore, WG2 will define universal, externally measurable parameters applicable to any type of detector (e.g., photons, linearity, noise), together with measurement tools and protocols for measuring these parameters from common detector types. These universal parameters will be specified according to each distinct type of detector's internal parameters, which have already been defined by the community. They will enable the evaluation and comparison of different detection systems, thus pinpointing the most suitable technology for given applications.
Subgroups
Major Achievments
Meetings
Members
Subgroups
Subgroup: Area detector

Aims: Establish protocols for characterization of detection systems with an area detector.
Co-leads: Britta Schroth, David McFadden
Contact information: schroth@mpi-cbg.de
On-going tasks: 

Move measurement protocol to protocols.io
Test measurement protocol with marker pen as sample
Evaluate measurement and analysis parameters written down in Airtable

Cloud storage location (can be accessed as a member) → here

Subgroup: Point detector

Aims: Establish protocols for characterization of detection systems with a point detector.
Co-leads: Gert-Jan Bakker, Andre Zeug
Contact information:

 

gert-jan.bakker@radboudumc.nl
On-going tasks: 

Insert measurement protocol to protocols.io
Generate comments and hints for protocol
Evaluate measurement and analysis parameters written down in Airtable

Cloud storage location (can be accessed as a member) → here

Subgroup: Test sample

Aims: investigate and define standardized samples for characterization of detection systems.
Co-leads: Valeria Berno, David McFadden
Contact information: berno.valeria@hsr.it
On-going tasks: 

Test and characterize standardized light sources for characterization of microscope's detection systems.

Cloud storage location (can be accessed as a member) → here
Major Achievments
Meetings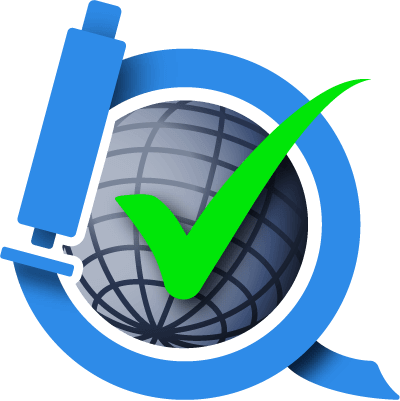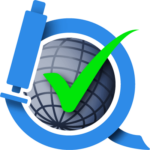 28th meeting, 13th of March 2023
First we discussed some general QUAREP-LiMi news:

QUAREP-LiMi is now a community partner of image.sc, we potentially need to contribute to the moderating in the future
there is a community room at ELMI for QUAREP and other imaging communities to do 6 workshops, WG2 member contribution is welcome
the French MetrologyJ-QC group is very interested in a collaboration with us in WG2, we will invite them to a future WG2 meeting
WG12 paper is in the review process of Nature methods

Second we collected ideas on which topics to discuss in the breakout room. It was agreed to especially include open questions and problems: challenge how to measure sensitivity; our strategy of community roll-out; current problems we are facing: UUIDs; data handling, storage, and retrieval. We also collected some potential survey questions. A small team was formed to prepare the breakout room, the short introduction video and questions for a possible survey; all of which will be presented during our next WG2 meeting.
Third followed the reports from the small group measurement teams: for sample preparation, we now have the text for the marker-pen sample on protocols.io (please check it out). A text is planned for the Chromaslide ramp. MathiasH went to the EMVA1288 certification course. He will report in our next meeting.
We closed the meeting by agreeing on the next steps.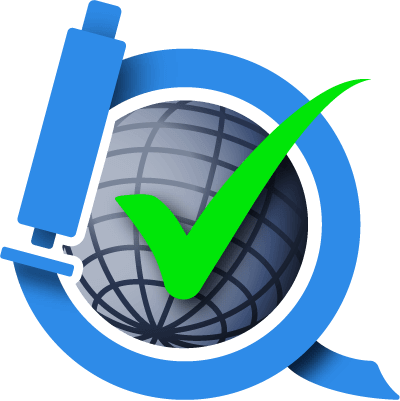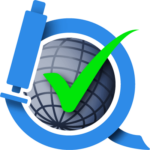 27th meeting, 13th of February 2023
After first talking about organisational news, we discussed the changes in date and plans for our upcoming QUAREP-LimI general assembly meeting. It is going to be held online on April 26th 2023 3-6PM. We decided that we want to participate with our own breakout room and formed a small preparation team which will also think about potential questions for a survey. A short video presentation needs to be prepared as well. Next the small measurement teams reported their results. Team CET focussed on test samples and found the marker pen as bright enough, easy to prepare and use. Team CET2 focused on the protocol and its usability via protocols.io. There is still a lot of optimization to do (changing the order of the steps, optimizing the run behavior of the protocol). This discussion was followed by the report from our training session with Emma Ganley from the protocols.io team. At the end of the meeting we summarized the main next steps: simplify our protocols and the protocols structure, and updated our detection system behavior measurement excel sheet. The APE measurement reporting session is planned for our June meeting.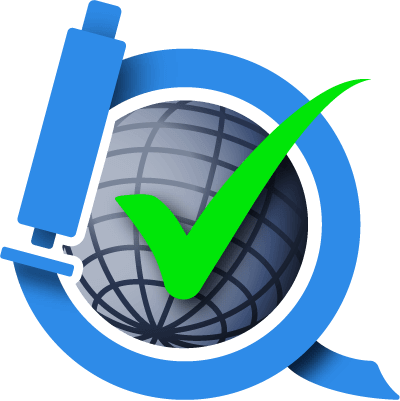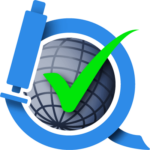 26th meeting, 9th of January 2023
We used the opportunity of this being the first meeting in 2023 to look back at our achievements, but also challenges, last year. As a main challenge we identified the motivation and organisation for collecting data and analysing it. This is essential to test and optimise our protocols to be able to finalise and subsequently publish them. We therefore decided to form small groups of 3-4 people doing the measurements together. In addition, we discussed to have our aims and next steps smaller and more tight, focus on one aim only. This way we will steadily move forward to eventually reach our goal. Our protocols group gave a brief update on the development of our WG2 protocols in the protocols.io QUAREP-LiMi workspace and informed about the planned training session with Emma Ganley from the protocols.io team. At the end of the meeting we summarised the main next steps: do measurements in the small groups and contact the protocols.io support team about our needs.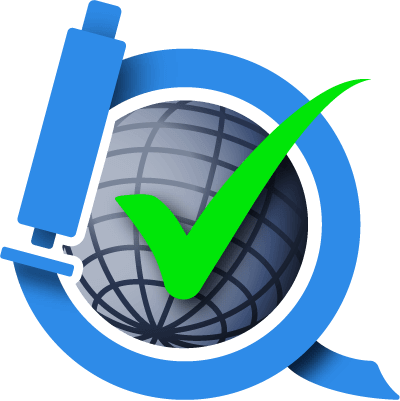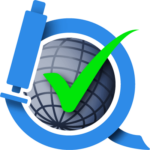 25th meeting, 12th of December 2022
We started with a brief report from WG9&co-chairs last meeting, focusing mainly on the next general assembly meeting of QUAREP-LiMi. In this meeting, we then had a big discussion on Metadata. There is a specific need of finding a good way to collect, name and recover image files.Try to find an agreement on naming the file isn't universally acceptable. Therefore, the idea is to find a way to recover the most important metadata on acquisition parameters and device settings in a unique format. Omero could be the answer and it requires a list of metadata. In the same direction is also the request from Nature protocol and other editors for publication.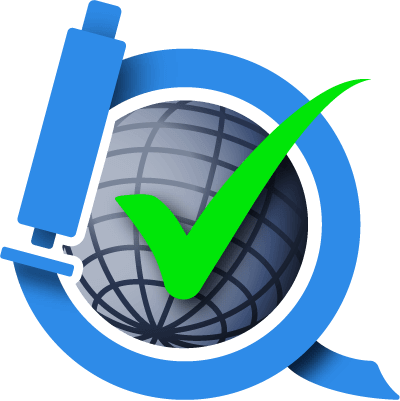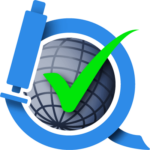 24th meeting, 14th of November 2022
Thanks a lot to all of you who participated in the lively discussion about our "Detection system behaviour measurements" collection. We discussed several aspects of the table structure for our measurements and analysis data wich needs to be updated. One major discussion was again about the unique identifier. A solution needs to be found in general for Quarep. Until then we use an intermediate solution with unique identifiers in our excel sheet. Also need to ask the HTS community for their expertise. Furthermore, Kees reported from his last test runs with the APE quantiflash. His presentation can also be found here on our cloud folder. The other test places will report about their experiences and results in our meeting in February.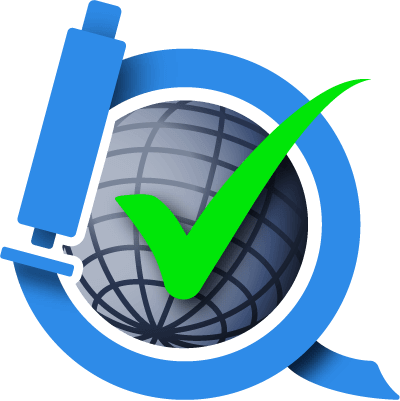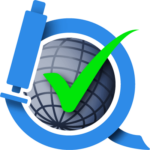 23rd meeting, 10th of October 2022
We did start our meeting welcoming a new member and refresh a few organisational matters. This was followed by the report from the WG9 & cochair meeting on Oct 6th: – More active members are needed for WG9. – Furthermore, an internal review process was discussed. Please revise and comment on the proposal for the "Internal Review Pipeline". The joined group WG2and WG7 is working to consolidate the camera part of the model. The glossary still needs to be finished. A new organisation of model revision was discussed as well as potential next topics: light sources (maybe two parts: lasers, wide-field illumination), filters, objectives. We then focused the discussion on AirTable organisation and reporting of measurement and parameters from acquisition and analysis. As a result of the discussion we agreed to start from excel file in order to define the most important parameter before to transfer all of them in AirTable. Care should be taken in naming and saving the data in the correct way so that the analysis group can focus on the output parameters and their interpretation. Acquisition parameters and issue still need to be fixed and all comments should be added to the protocol draft in protocols.io once it is finalised there. (A QUAREP-LiMi-wide training on ptrotocols.io was planned for beginning of November.) Still work to do in: testing new samples (marker pen), acquire new images from chroma slide, collect and compare analysis measurements, finalise the transfer of our protocols after the training.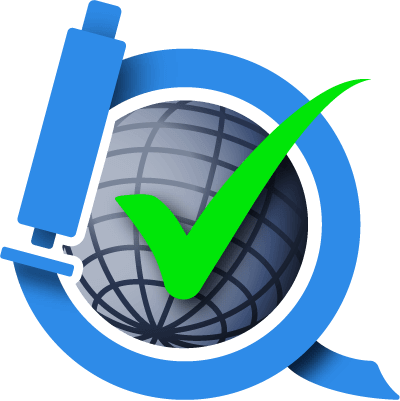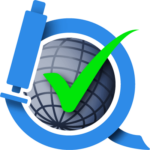 22th meeting, 12th of September 2022
The camera metadata (WG2 + 7) group needs to work on a glossary, explaining the terminology used. It was decided that people from the camera subgroup will start working on this glossary. Furthermore, it was decided that we need to start thinking about the next microscope parts, for which the metadata structure and vocabulary can be standardized. Kees reported further on testing of the Quantiflash standardized light source. A continuous (DC) mode should be implemented in addition to the pulsed mode. The standardized light source will be discussed in detail during the November meeting. Personal learning sessions for 
Protocols.io
 will be offered to interested members of WG2.
Members
Memberlist WG 2
| Last name | First Name | Town | Organisation Affiliation | Lab Affiliation | Country | Time Zone |
| --- | --- | --- | --- | --- | --- | --- |
| Alshafie | Walaa | Ashburn | Janelia research campus | Univ. | US | UTC-4 |
| Avilov | Sergiy | Freiburg | Max Planck Institute of Immunobiology and Epigenetics | MPG | DE | UTC+2 |
| Bakker | Gert-Jan | Nijmegen | NVvM | Univ. | NL | UTC+2 |
| Bammann | Rodrigo | Uckfield | Scientifica | Industry | GB | UTC+1 |
| Banerjee | Priyam | New York | Rockefeller University | Univ. | US | UTC-5 |
| Barna | Laszlo | Bloomington | Indiana University Bloomington | Gov. | HU | UTC+1 |
| Beer | Sebastian | Hersching | Hamamatsu | Industry | DE | UTC+2 |
| Bennett | Sarah | Coventry | University of Warwick | Univ. | GB | UTC+1 |
| Bergles | Eric | San Jose | Pavilion Integration Corporation | Industry | US | UTC-8 |
| Berno | Valeria | Milano | Ospedale San Raffaele- ALEMBIC | Gov. | IT | UTC+2 |
| Bierwagen | Jakob | Tuebingen | AHF | Industry | DE | UTC+2 |
| Boczonadi | Veronika | Newcastle | Newcastle University | Univ. | GB | UTC+-0 |
| Bosch | Manel | Barcelona | Univ. Barcelona CCITUB | Univ. | ES | UTC+2 |
| Cadby | Ashley | Sheffield | University of Sheffield | Univ. | GB | UTC+-0 |
| Carvalho | Mariana | Braga | INL – International Iberian Nanotechnology Laboratory | EU-Org | PT | UTC+-0 |
| Catrina | Irina | New York | Yeshiva University | Univ. | US | UTC-5 |
| Ceccarelli | Raino | Rome | CrestOptics Spa | Industry | IT | UTC+1 |
| Cesbron | Yann | Klosterneuburg | Institute of Science and Technology Austria | Gov. | AT | UTC+1 |
| Chacko | Jenu | Madison | University of Wisconsin Madison | Univ. | US | UTC-6 |
| Chang | Jinny | Parkville | Walter and Eliza Hall Institute of Medical Research | Univ. | AU | UTC+11 |
| Chen | Lily | Hayward | Eikon Therapeutics | Industry | US | UTC-8 |
| Chiritescu | Catalin | Champaign | Phi Optics, Inc. | Industry | US | UTC-6 |
| Christensen | Nynne | Copenhagen | University of Copenhagen, Center for Advanced Bioimaging | Univ. | DK | UTC+1 |
| Clements | Darran | Cambridge | University of Cambridge | Univ. | GB | UTC+1 |
| Cole | Louise | Sydney | Univ. Technology | Univ. | AU | UTC+11 |
| Cortes | Luisa | Coimbra | Center for Neuroscience and Cell Biology | Univ. | PT | UTC+0 |
| Dervish | Suat | Westmead | Westmead Institute for Medical Research | Gov. | AU | UTC+10 |
| Diez-Guerra | F. Javier | Madrid | CBMSO (CSIC-UAM) | Univ. | ES | UTC+2 |
| Drent | Peter | Amsterdam | ONI | Industry | NL | UTC+1 |
| Egron | Audrey | Pessac | Argolight | Industry | FR | UTC+1 |
| Eismann | Frank | Jena | Carl Zeiss Microscopy GmbH | Industry | DE | UTC+2 |
| Eseola | Alice | Norwich | The Sainsbury Laboratory | Univ. | GB | UTC+1 |
| Esner | Milan | Brno | Ceitec Masaryk University | Univ. | CZ | UTC+1 |
| Faklaris | Orestis | Montpellier | RTmfm | Univ. | FR | UTC+2 |
| Fu | Yangting | Beijing | National Institute of Metrology | Gov. | CN | UTC+8 |
| Fujimori | Toshihiko | Okazaki | JP BioImaging | Gov. | JP | UTC+9 |
| Garcia Gonzalez | Esther | Didcot | STFC, UKRI | Gov. | GB | UTC+1 |
| Gaudreault | Nathalie | Seattle | Allen Institute | Private lab | US | UTC-7 |
| Gauthier | Pascal | Jonquiere | RioTinto | Private lab | CA | UTC+5 |
| Gerber | David | Berlin | PicoQuant GmbH | Industry | DE | UTC+1 |
| Giles | Patrick | Uckfield | Scientifica | Industry | GB | UTC+-0 |
| Girard | Philippe | Paris | Institut Jacques Monod – Université de Paris | Univ. | FR | UTC+1 |
| Graaff | Anko | Utrecht | Hubrecht Institute | Univ. | NL | UTC+1 |
| Grunwald | David | Worcester | Univ. of Massachusetts | Univ. | US | UTC-4 |
| Guaimas | Francisco | San Martin | CONICET-UNSAM | Gov. | AR | UTC-3 |
| Gunkel | Manuel | Heidelberg | EMBL Heidelberg | EU-Org | DE | UTC+2 |
| Halter | Michael | Gaithersburg | NIST | Gov. | US | UTC-4 |
| Hammer | Mathias | Worcester | University of Massachusetts Medical School | Univ. | US | UTC+5 |
| Hartley | Matthew | Cambridge | EMBL-EBI | EU-Org | GB | UTC+1 |
| Hartmann | Hella | Dresden | GerBi-GMB WG 1 | Univ. | DE | UTC+2 |
| Hatto | Mao | Praha 5 | Nikon | Industry | CZ | UTC+2 |
| Hawkins | Tim | South Road | Durham University | Univ. | GB | UTC+-0 |
| Heintzmann | Rainer | Jena | Friedrich-Schiller University Jena | Univ. | DE | UTC+1 |
| Herzog | Dylan | London | Microscopy Innovation Centre, King's College London | Univ. | GB | UTC+-0 |
| Holst | Gerhard | Kehlheim | PCO/Excelitas | Industry | DE | UTC+2 |
| Humphry | Martin | Sheffield | Phasefocus | Industry | GB | UTC+-0 |
| Jolmes | Fabian | Berlin | PicoQuant GmbH | Industry | DE | UTC+1 |
| Kasper | Robert | Hamburg | Evident Europe GmbH | Industry | DE | UTC-1 |
| Kirchenbüchler | David | Chicago | Northwestern | Univ. | US | UTC-6 |
| Koksoy | Ayse | Houston | MD Anderson CC | Univ. | US | UTC-6 |
| Koth | Jana | Oxford | Oxford University | Univ. | GB | UTC+-0 |
| Krzic | Uros | Munich | Carl Zeiss Microscopy GmbH | Industry | DE | UTC+2 |
| Kuo | Scot | Baltimore | Johns Hopkins University | Univ. | US | UTC-5 |
| Lai | Pok Yui | Oxford | university of Oxford | Univ. | GB | UTC+1 |
| Laktiushkin | Viktor | Sochi | Sirius | Univ. | RU | UTC+3 |
| Landua | Kalika | Houston | Nikon Instruments | Industry | US | UTC-5 |
| Lee | Kitty | Stanford | Stanford University | Univ. | US | UTC-8 |
| Lee | Woei Ming Steve | Canberra | John Curtin School of Medical Research, The Australian National University | Univ. | AU | UTC+10 |
| Levitt | James | London | Nikon Imaging Centre, King's College London, UK | Univ. | GB | UTC+-0 |
| Li | Xiaoming | Shanghaitech | Shanghaitech University | Univ. | CN | UTC+8 |
| Liu | Tristan | New York | Columbia University | Univ. | US | UTC-4 |
| Lopes | Alexandre | Oeiras | IGC | Private lab | PT | UTC+-0 |
| Mathur | Aastha | Heidelberg | Euro BioImaging | EU-Org | DE | UTC+2 |
| McFadden | David | Jena | FSU Jena | Univ. | DE | UTC+1 |
| Micu | Ileana | Belfast | Queen's University Belfast | Univ. | GB | UTC+1 |
| Mohindra | Rachit | Tucson | Teledyne Photometrics | Industry | US | UTC-7 |
| Monterroso | Baptiste | Nice | Univ. Nice | Univ. | FR | UTC+2 |
| Moore | Josh | Dundee | Univ. of Dundee | Univ. | GB | UTC+1 |
| Mullan | Alan | Belfast | Andor | Industry | GB | UTC+1 |
| Munck | Sebastian | Leuven | Univ. Leuven | Univ. | BE | UTC+2 |
| Nechyporuk-Zloy | Volodymyr | London | Imperial College of Science, Technology and Medicine | Univ. | GB | UTC+-0 |
| Nitschke | Roland | Freiburg | GerBi-GMB WG 1 | Univ. | DE | UTC+2 |
| Oheim | Martin | Paris | CNRS | Univ. | FR | UTC+2 |
| Oord | Kees | Amsterdam | Nikon | Industry | NL | UTC+1 |
| Orlova | Natalia | Seattle | Allen Institute | Private lab | US | UTC-7 |
| Ossato | Giulia | Mannheim | Leica | Industry | DE | UTC+1 |
| Parot | Vicente | Santiago de Chile | Pontificia Universidad Católica de Chile | Univ. | CL | UTC-4 |
| Peterka | Darcy | New York | Columbia University | Univ. | US | UTC+5 |
| Petrov | Eugene | Berlin | Bundesanstalt für Materialforschung und -prüfung | Gov. | DE | UTC+1 |
| Petrov | Maxim | Yekaterinburg | SIAMS Ltd | Industry | RU | UTC+5 |
| Pichler | Bruno | Lewes | Independent NeuroScience Services INSS | Industry | GB | UTC+-0 |
| Plummer | Greg | Edmonton | University of Alberta | Univ. | CA | UTC-6 |
| Powell | Rhonda | Clemson | Clemson University | Univ. | US | UTC-5 |
| Resch-Genger | Ute | Berlin | BAM | Gov. | DE | UTC+2 |
| Rezgui | Rachid | Abu Dhabi | NYU Abu Dhabi | Univ. | AE | UTC+4 |
| Saint-Hilaire | Cadisha | Paris | Curie Institute | Univ. | FR | UTC+1 |
| Sanguinetti | Bruno | Zug | Dotphoton AG | Industry | CH | UTC+1 |
| Schapman | Damien | Rouen | Normandy University | Univ. | FR | UTC+2 |
| Schreiner | Ryan | New York | Weill Cornell Medicine | Univ. | US | UTC-4 |
| Schroth-Diez | Britta | Dresden | MPI-CBG | MPG | DE | UTC+2 |
| Segal | Gabriela | Melbourne | University of Melbourne | Univ. | AU | UTC+10 |
| Shemesh | Michal | Delft | TUD | Univ. | NL | UTC+1 |
| Shorte | Spencer | Paris | Institut Pasteur | Private lab | FR | UTC+9 |
| Simms | Richard | Belfast | Oxford Inst. Andor | Industry | GB | UTC+1 |
| Sporbert | Anje | Berlin | GerBi-GMB WG 1 | Helmholtz | DE | UTC+2 |
| Srinivasan | Sathya | Beaverton | ONPRC | Univ. | US | UTC-8 |
| Ströker | Dirk | Münster | Evident Technology Center Eurpoe GmbH | Industry | DE | UTC+1 |
| Tanhuanpää | Kimmo | Helsinki | Univ. of Helsinki | Univ. | FI | UTC+2 |
| Tapia | Pablo | Bethesda | National Institutes of Health (NIH) | Gov. | US | UTC-4 |
| Tewinkel | Martin | Hamburg | Evident Europe GmbH | Industry | DE | UTC+2 |
| titus | steve | Rising SUn | thermofisher | Industry | US | UTC-5 |
| Tu | Haohua | Urbana | University of Illinois at Urbana-Champaign | Univ. | US | UTC-6 |
| Verma | Jitender | Sonepat | Ashoka University | Univ. | IN | UTC+5 |
| Vicidomini | Giuseppe | Genoa | Istituto Italiano di Tecnologia | Gov. | IT | UTC+1 |
| Vogl | Ulrich | Oberkochen | Carl Zeiss AG | Industry | DE | UTC+1 |
| Volkmann, Von | Konrad | Berlin | APE Angewandte Physik & Elektronik GmbH | Industry | DE | UTC+2 |
| Wee | Erika | Cold Spring Harbor | Cold Spring Harbor Laboratory | Univ. | US | UTC-5 |
| Wilde | Geraint | Belfast | Oxford Inst. Andor | Industry | GB | UTC+1 |
| Wilms | Christian | Heidelberg | Cairn Research GmbH | Industry | DE | UTC+1 |
| Zeiss | Erich | Beaverton | Lumencor, Inc. | Industry | US | UTC-5 |
| Zeug | Andre | Hannover | Hannover Medical School | Univ. | DE | UTC+1 |
| Zhang | Haijiang | Göteborg | Among | Univ. | SE | UTC+2 |
| Zuschratter | Werner | Magdeburg | GerBi-GMB WG 1 | Leibniz | DE | UTC+2 |
| | | | | | | |